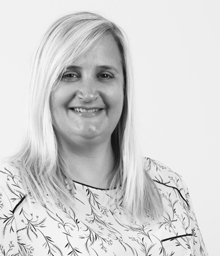 There is no doubt in saying that we are living in uncertain and worrying times, and it does not come as a shock that the demand for Will writing has increased by 76% during this pandemic, according to organisation deVere Group. At Richmond House we are now able to offer the service of Will Writing to all clients.
Now is the time to consider if you or members of your family need to make a Will or update a pre-existing Will. Whilst you may be self-isolating and have spare time it is a good time to consider exactly what you want to happen to your estate. The following list is not exhaustive but just a few main areas to think about:
What assets do you own?
Is your family home owned jointly or in both yours and your partners name?
Are there any debts owed on your estate?
Do you have children from a previous marriage/relationship to consider?
Who will look after and become guardian for your young children?
How can you ensure your children inherit what they're entitled to?
Do you want to make any gifts to charity? Have you thought about how this could potentially minimise IHT payable on your estate?
Is there an adult in particular you want to provide for or exclude completely?
Do you want to include a provision that any beneficiary who challenges your Will forfeits their gift?
Whilst it is impossible to be certain that there will be no post death challenges of a Will, getting professional advice can mitigate time, costs and stress involved.
The Government has recently confirmed that it has plans to change the law to allow for wills to be witnessed remotely, which will in turn make it easier and more accessible for people to record their final wishes during the coronavirus pandemic. This means that Wills can now be witnessed via a video call such as Zoom or FaceTime and will apply throughout England and Wales. These measures will be retrospective and apply to any Will remotely signed since 31 January 2020 and stay in force until 31 January 2022, or for as long as necessary.
The new law will amend the Wills Act 1837, so that signed in the presence of at least two witnesses will now take presence to mean either physical or virtual. The requirement of two witnesses still remains and they must not be beneficiaries and the use of electronic signatures will not be permitted.
It must be noted however this method of getting a Will signed must remain a last resort and it should still be arranged to be signed physically in the presence of two witnesses as soon as it is safe to do so.
There are certainly many other areas we can discuss with you so please feel free to contact us if you would like to set up a Will.
This information is provided strictly for general consideration only. No action must be taken or refrained from based on its contents alone. Accordingly, no responsibility can be assumed for any loss occasioned about the content hereof and any such action or inaction. Professional advice is necessary for every case.
For a no obligation discussion and a personalised indication of cost, do not hesitate to contact us on 0333 241 3350.
Richmond House Wealth Management Limited is registered in England (No 01842995). Registered Address: Premier House, Argyle Way, Stevenage, Hertfordshire, SG1 2AD. Richmond House Wealth
Management Limited is authorised and regulated by the Financial Conduct Authority (FCA Reg No 144885).  This service is not regulated by the Financial Conduct Authority