Well, the year is certainly gathering pace and bringing with it some minefields to avoid, inflation is gaining pace and the tax freezes are starting to bite. With this in mind, John Diaz has written an article on the collapse of cryptocurrency and John Merrifield has written a piece on structured products which can offer a different investment strategy. The other two articles explain the tax freezes and the implications thereof and the importance of planning for retirement and getting it right.
Cryptocurrency Collapse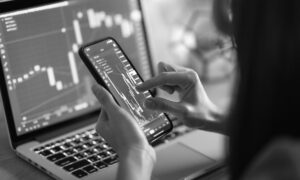 2022 has had a difficult start to the year, concerns around inflation and a tightening monetary policy from central banks has knocked market confidence, particularly in the US. The Russia/Ukraine crisis and the impact on commodity prices has exacerbated these inflationary concerns.
At this point in time we have the luxury of comparing current prices with actual valuations. Historically, the FTSE, CAC and DAX are all cheap; it is a simple fact. That means over the long term, it is very likely to be a good opportunity.
This fact is the basis of equity investing: earnings vs price gives us an idea of value.
What is a cryptocurrency?
A cryptocurrency is a digital or virtual currency that is secured by cryptography, which makes it nearly impossible to counterfeit or double-spend. Many cryptocurrencies are decentralised networks based on blockchain technology—a distributed ledger enforced by a disparate network of computers. A defining feature of cryptocurrencies is that they are generally not issued by any central authority, rendering them theoretically immune to government interference or manipulation.
So what has happened in the world of cryptocurrencies?
Bitcoin's value fell by more than half its value since its November 2021 peak, which caused the entire cryptocurrency market to collapse. The weak sentiment spread across the crypto market resulted in investors withdrawing their money. The crypto markets are in turmoil, losing $600 billion dollars in a week.
The problem cryptocurrency investors are having, and it is the  very reason we do not invest in crypto, is that they are trying to value something with no actual physical value.
Crypto supporters may disagree with this statement, but the crypto currency is based on the belief that demand for it will grow, and that someone else will pay more than you did. The problem starts when no one else wants to and it looks as though the demand to do so is subsiding.
Recently we saw the collapse of TerraUSD which was the 11th largest cryptocurrency. It dropped from $117 in April, to $0.23. Billions of pounds has been lost by investors.
The bitcoin price has dropped to around $27,000 per bitcoin, down 12% on the last 24 hours, and dragging down the wider crypto market with other top ten coins ethereum, BNB BNB -22.9%, XRP XRP -27.3%, solana, cardano, and avalanche recording even steeper losses.
Tech led the markets down again on Wednesday, recording a 3.2% decline in the Nasdaq, with iPhone-maker Apple dethroned as the world's most valuable publicly traded company by oil major Saudi Aramco. Some tech stock portfolios have been hit harder than others so far this year. Zoom Video is down 48% year to date, Peloton has dropped 64% and Netflix is down 72%. These are big companies with big losses and certainly some traders/funds will have been wiped out.
But the bottom must be near, and sticking with value stocks and indices such as the FTSE and CAC, should bear long-term gains. They have been dragged down, and should bounce once the rout has ended.
We are looking for a bottom in the equity market drop, and crypto traders will be doing the same. Sometimes, markets fall, it's all part of life. Do you buy more, or sit tight? Take comfort in the fact that equities have an actual value. Companies are physical, earnings are factual, and right now, corporate earnings would suggest that prices in the equity markets are low. That does not mean they can't go lower, but over the longer term, it is an attractive time to get in and buying low key.
By contrast crypto is not physical, and does not have a value. That is why we have always avoided it and it is not protected by the FSCS. This week will go down as a historical moment in the crypto industry and serve as a wake-up call for crypto enthusiasts who need to understand that a lot of work needs to be done.
As we enter the new tax year there is lot going on, inflation, a war and prices that are reminiscent of the 1970's, the articles in this month's Marginal Gain are about using salary exchange to lower the increase in National Insurance, checking you have enough in your pensions, ensuring you understand what your next of kin can do and looking into the new laws regarding registering a trust.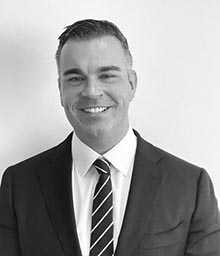 Author: John Diaz, Chartered Independent Financial Planner
Could structured products help you achieve positive gains in uncertain world?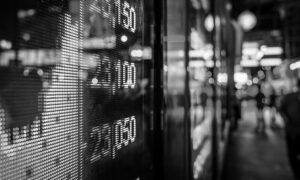 What is a structured plan or product?
Most structured products are fixed-term investments. The amount you earn, or receive back, depends on the performance of a specific market (such as the FTSE 100) or specific assets (such as shares in individual companies).
There are two main types of structured product:
structured deposit
structured investment
With structured deposits, the sum deposited is due to be returned at the end of the term.
With structured investments, the terms may also offer a degree of capital protection. So, you could expect to get some or all your money back at the end of the term.
You can invest in a structured product using ISA or even as part of your Sipp pension, for example.
Here are some examples of typical offers currently:
3 year growth deposit plan
3 year term
Potential gross return of 12% at maturity (4% pa)
Return paid if FTSE is level or above its start value at maturity
Capital protected
6 year growth deposit plan
6 year term
Potential gross return of 31% at maturity (5.166% pa)
Return paid if FTSE is level or above its start value at maturity
Capital protected
6 year kick out deposit plan
Maximum 6 year term
Potential gross return of 4.50% pa
Early maturity from Year 4 if FTSE is level or above its start value
Capital protected
Think carefully before investing your money
For both types of structured product, the income or growth is not usually guaranteed. You may get no return on your investment.
Even where there is capital protection, the deduction of fees and charges could mean you could get back less than you put in.
Structured deposits, and structured investment products with some capital protection, are often purchased by customers looking for alternatives to savings accounts or other deposit-based products.
However, these products often have complicated features that can make it difficult to understand or work out the return you are likely to get. Remember:
you may have no ability to withdraw your money before the investment term ends
you may lose some or all of your initial investment
you may get no return on your investment
It is important that you take the time to understand and assess the product you're thinking of buying before investing. Complex products do not necessarily offer better returns than simpler ones, such as fixed-term deposits.
If you are unsure about how the product works or how likely it is that it will provide a competitive return on your money, you may be better off choosing a simpler product. Alternatively, speak to your independent financial advisor for professional advice tailored to your needs.

Author: John Merrifield, Chartered Financial Planner
jmerrifield@richmondhousewm.co.uk
Tel: 01438 345759
Get your ducks in a row for the 2022/23 tax year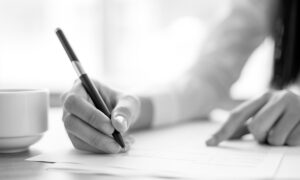 Effective tax planning strategies can help shield you from the chill this spring
While there's minimal change in the operation and structure of the taxation of UK individuals in the 2022/23 tax year, the 'no change' element is significant.
Excluding the 1.25 percentage point increase to National Insurance and Dividend Tax rates from April 2022, and an increase in the National Insurance threshold to £12,570 from July, the big tax freeze is on.
Stemming from the Spring 2021 Budget when most major tax rates, bands and allowances were frozen until 2025/26, freezing is often regarded as a stealth tax. Estimates from the Institute for Fiscal Studies suggest by 2025 there could be five million higher rate taxpayers, a 900,000 increase1; they summarise, 'Freezing things for a long period makes a big difference.' By way of example, frozen allowances, growth in assets and accumulation of unspent income could see more people falling into the Inheritance Tax (IHT) net.
1IFS, March 2021
Author: Richmond House
When are you thinking of retiring?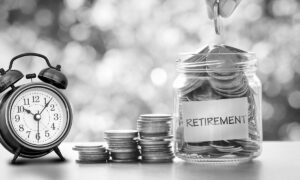 With many pre-retirees reassessing their lives and priorities in the wake of the pandemic, there really is a seismic shift for many people towards achieving life balance.
People need a plan to flex with their changing aspirations – it's become more about living life rather than going through the motions of the daily grind. With earlier retirement a serious consideration for many seeking balance, a quarter of Brits who aspire to retire early feel that age 60 is the optimum time to do so1.
Positive steps to a new lifestyle
What really makes you happy? If you're planning to celebrate your 60th birthday by saying 'goodbye' to working life, it's good to know that 68% of people report an increase in overall happiness as a result of retiring early, with 44% of early retirees reporting their family relationships improved and 34% citing improvements in their friendships. From a health perspective, 57% of early retiree respondents report a boost to their mental wellbeing, with 50% believing their physical wellbeing has improved.
In the driving seat
Nearly a third (32%) of people who retired early or plan to do so are driven by the desire 'to enjoy more freedom while still being physically fit and well enough to enjoy it.' Other factors driving people to pursue early retirement include financial security (26%), reassessing priorities and what's important to them in life (23%), wishing to spend more time with family (20%) and finding they are either 'tired or bored' of working (19%). Stress is also a contributing factor that 19% of respondents are keen to eradicate.
Time to reflect
With a sizable 24% of people returning to work after retiring because they experience financial issues, careful planning is essential. Interestingly, 47% of retirees found that their finances worsened and only 22% felt they benefited financially from their decision to retire early.
Your plan
People cited steps toward making early retirement achievable like paying off a mortgage (30%), saving little and often (29%), saving extra when they receive a pay rise or bonus (19%) and receiving an inheritance (14%). We're here to reassure you that happiness doesn't need to come at a cost when retiring early. Although it's very important to be realistic, with meticulous planning and careful consideration, we can assess and develop a robust plan to align and flex with your changing requirements and priorities.
1Aviva, Dec 2021
Author: Richmond House