As the year is upon us it has become apparent that the changes in the budget are fast approaching and need some consideration. The end of the tax year will be here before we know it and one article makes reference to this, while another looks at investment options, which are becoming more important due to the budget changes. Whilst looking at the right investment wrapper it is also important to look at global opportunities and the right tax wrapper so hopefully this month's edition gives you a flavour of all the areas we can look at for your portfolio.
Your investment focus for 2023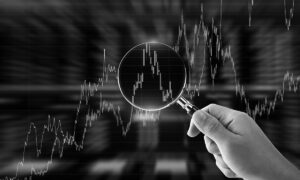 By any comparison, the past 12 months have been tough for investors with a series of shocks impacting markets and, as 2023 dawns, uncertainties remain. One constant on the investment horizon, though, is the requirement to be strategic with your portfolio. A sound strategy based on careful planning; making purposeful decisions, based on thorough research and reliable processes, will stand you in good stead.
Last year saw markets struggle with bouts of volatility as a combination of high inflation, rising interest rates and the war in Ukraine brought about challenging headwinds and markets sought a stable footing. As a result, fund inflows slowed while cash as a percentage of investors' portfolios rose, prompting warnings that investors need to be aware of limitations to the Financial Services Compensation Scheme (FSCS) for cash balances.
Identifying opportunities
With large amounts of money on the sidelines, using our knowledge, we aim to identify opportunities and position portfolios to benefit from recession-resistant companies in which we have conviction. Those who still have the capacity to invest should consider adding back to their portfolios in order to take advantage of any potential low valuations.
Battling inflation
Investors also need to be aware of the erosive impact of inflation on cash-based savings. In the current economic climate, anyone holding a significant proportion of their assets in cash, even with savings rates improving, will inevitably see the value of their wealth decline in real terms. In essence, equities offer a better potential defence in the battle with inflation.
Trust in our process
Experienced investor or not, staying calm during periods of market turmoil is never easy but adapting your mindset and focusing on investment strategy rather than market sentiment is vital. Investing in the stock market does clearly involve a level of risk but the adoption of a carefully considered strategy based on sound financial planning principles undoubtedly offers investors the best chance of success.
Reminder – tax year end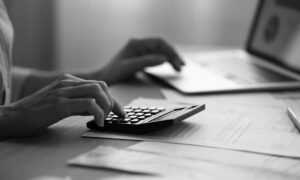 As the end of the tax year approaches, a prime consideration should be how external factors such as reduced or frozen allowances, together with high inflation, could impact your finances and what action you need to take before 5 April 2023.
If you are affected by the impending changes to Dividend Tax or Capital Gains Tax (CGT) announced in the Autumn Statement, have you considered investing up to £20,000 this tax year in a stocks and shares Individual Savings Account (ISA)? From April 2023, the Dividend Allowance will be cut from £2,000 to £1,000 and then fall further to £500 from April 2024. In addition, the annual CGT exemption will fall from £12,300 to £6,000 next year and then to £3,000 the following year. Dividends received on shares within an ISA are tax free and won't impact your Dividend Allowance. Also, any profit you make when selling investments in your stocks and shares ISA is free of CGT.
And don't forget your pension
Both the Annual Allowance and Lifetime Allowance are frozen, at £40,000 and £1,073,100 respectively. As these allowances haven't increased with inflation, it effectively means those saving to the maximum extent possible with tax concessions can save less in real terms each year.
Global growth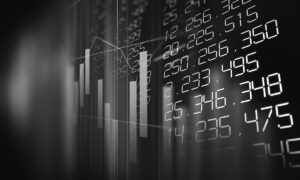 The International Monetary Fund (IMF)1 has predicted a challenging 2023, reducing growth expectations and forecasting economic contraction in a third of the world, in its latest World Economic Outlook entitled 'Countering the Cost-of-Living Crisis.'
With the cost-of-living crisis 'tightening financial conditions in most regions', the outlook suggests that in order to restore price stability, monetary policy should stay the course and fiscal policy should aim to alleviate pressures 'while maintaining a sufficiently tight stance.'
The global growth rate for 2023 has been revised down from previous expectations to 2.7%. This reflects 'significant slowdowns' for the largest economies as America's gross domestic product (GDP) contracted in the first half of 2022, followed by the Euro area's contraction in the second half of last year, and prolonged COVID-19 outbreaks and lockdowns in China. Closer to home, the IMF predict growth of 3.6% in 2022 and 0.3% in 2023 for the UK.
1IMF, 2022
Dividend news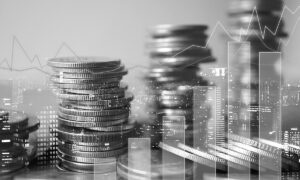 According to the latest Dividend Monitor2, driven by sterling weakness, 2022 headline payouts are expected to rise to £97.4bn, up 11.0% on an adjusted basis, with underlying dividends expected to rise 13.4% to £87.2bn. The provisional forecast for UK dividends in 2023 anticipates a slight drop in headline dividends but modest underlying growth.
Looking ahead, Ian Stokes, Managing Director of Corporate Markets UK and Europe at Link Group commented, "For 2023, we expect a further reduction in mining dividends and likely lower one-off special dividends but outside the mining sector there is still room for payouts to rise, even with a weakening economy. Our provisional 2023 forecast suggests a slight drop in headline dividends to £96bn and a slight increase in the underlying total to £89bn. This implies no change in our expectation that UK payouts will only regain their pre-pandemic highs some time in 2025."
2Link Group, 2022
Author: Richmond House
This year has certainly flown by and not without incident – the war in Ukraine, inflation and cost-of- living impacts, not to mention the 'Liz Truss Effect' on the markets. We are starting to see some green shoots in markets and alternative solutions, where historic plans have fallen. There has been some recovery in the FTSE 100 following the mini budget but there are many variables to consider over the coming year. I enclose a market summary to keep you up to date with our investment team, Bordier's opinion and an article from John Merrifield on our new sponsorship of a local charity.
Wendy Devlin DipCii, CEFA, CeMAP (MP and ER)
Head of Advisory Services
wdevlin@richmondhousewm.co.uk