The return to lockdown has been a source of frustration for many. In this edition of Marginal Gain we try to bring some clarity to the government's new furlough scheme which has not been nearly as well received as the previous one. From the world of financial advice we highlight potential rule changes that may help prevent pension scams and also provide a brief overview of ethical investing.
Finally we highlight a worrying decline in new applications for Powers of Attorney and discuss what this may mean and the risks associated with it. As ever if you would like to discuss any of the content of these articles please get in touch.
Sunak introduces wage subsidies to replace furlough

*Furlough has been extended until 31st March 2021*
The furlough scheme – officially known as the Coronavirus Job Retention Scheme – had been due to end on the 31st October. But the Chancellor has today announced that it will keep running until 31st March 2021.
We don't yet have full details on the extension of the furlough scheme, but we know that employees on furlough will continue to get 80% of their salary, up to £2,500/mth. This 80% will be paid by the state, which mirrors the state's contribution in August – employers won't need to contribute to your wages for the time you spend furloughed and need only cover pension and national insurance contributions. The government will review the policy in January.
The below article was written in line with our awareness of the Job Support Scheme at the time but should be read in accordance with the above clarification.
Last month Chancellor Rishi Sunak announced a new Job Support Scheme. This will partially pay part-time workers' wages from November as part of the government's 'Winter Economy Plan'. The government will contribute towards the wages of employees who are working fewer than normal hours due to decreased demand.
It is only open to employees who work at least a third of their normal hours. These hours will be paid for by their employer, while the government and the employer will each pay a third of the remaining hours not worked.
This means an employee working 33 per cent of their usual hours would receive 77 per cent of their normal wages. It would mean businesses pay 55 per cent of those workers' regular salaries.
The grant is capped at £697.92 a month and the level of support is based on the employee's normal salary. Firms will not be allowed to make staff redundant while they are on the scheme.
The scheme starts from November, and all small and medium sized businesses are eligible to apply. Larger businesses will have to show that their turnover has fallen in order to be eligible.
Business will be eligible even if they have not previously used the furlough scheme.
According to Mr Sunak, employers retaining furloughed staff on shorter hours can claim both the Jobs Support Scheme and the Jobs Retention Bonus.
The previous Coronavirus Job Retention Scheme is set to end on October 31.
The extended jobs support scheme will be available throughout the UK and will run for six months from November, with the chancellor specifying a review point in January.
Industry experts have criticised Chancellor Rishi Sunak's enhanced Job Support Scheme saying it causes even more confusion and fails to help businesses who are struggling with cashflow and additional staff costs.
Lee Wild, head of equity strategy at Interactive Investor, warned payments will need to be delivered to businesses promptly if the scheme were to stop redundancies and more businesses from going under.
Mr Wild said: "The penny has dropped at Number 11 that far more firepower is needed to prevent a wave of redundancies this winter as a Covid second wave takes hold.
"Just weeks after launching his new job support scheme, chancellor Rishi Sunak is having to extend help to workers at businesses that are closing down.
"But, as with many other policies during the pandemic, there are more questions than answers, and having easy access and getting paid quickly will be critical if this scheme is to have the desired effect."
The new scheme has also been criticised for leaving out businesses who will be indirectly affected by new lockdown measures.
Richard Churchill, a business advisory partner at Blick Rothenberg, said the measures did not offer any relief to businesses in the supply chain, such as breweries supplying pubs.
Mr Churchill said: "The owners of such businesses will still be faced with very difficult decisions in relation to retention of employees with the increased business costs under the Job Support Scheme commencing 1 November."
He added: "Even for businesses who are eligible for the enhanced Job Support Scheme a limiting factor may well still remain in respect of their viability being cashflow. The Job Support Scheme operates via a retrospective claim made following payroll submissions, i.e. amounts in respect of November salary costs will be claimed and paid in December.
"Closed down businesses will still be liable for additional staff costs. The Job Support Scheme does not cover other contractual benefits, redundancy liabilities will continue to accrue, and there will be additional holiday being accrued over the period of close down.
"These accruing costs may force those businesses with no cash to close in any advent even if the lockdown restrictions are eased."
It remains to be seen whether the government's measures are sufficient to protect jobs or whether further steps will be taken over the next few months.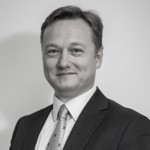 Author: Toby Nutley, Financial Planner tnutley@richmondhousewm.co.uk
Trustees Request Powers to Fight Scams

Where a pension policy holder requests a transfer to a new plan, trustees have an obligation to complete the transfer. Historically trustees did have some flexibility to delay and would exercise this authority where they felt that the destination plan was unsuitable.
However, the Hughes vs Royal London case in 2016 limited this authority.
Ms Hughes, a member of a personal pension scheme administered by the Royal London Mutual Assurance Society (Royal London), requested a transfer to the Babbacombe Road 1973 Small Self Administered Scheme (the SSAS), an occupational pension scheme. Royal London refused to make the transfer owing to concerns that the receiving scheme might be a vehicle for a pension scam (or pension "liberation"). Royal London also questioned whether Ms Hughes had a statutory right to a transfer because she was not an "earner" in relation to the SSAS. The Pensions Ombudsman (PO) dismissed a complaint by Ms Hughes in June 2015. However, the High Court ruled in her favour and instructed Royal London to make the transfer.
Lawyers at the time warned the High Court ruling had "hamstrung" pension providers who blocked transfers if they thought the receiving scheme looked suspicious. Under current rules, trustees have a legal duty to carry out a transfer of a saver's cash equivalent transfer value within a six-month deadline and if they refuse they could be at risk of legal action.
Stephen Timms, MP for East Ham, has been vociferous in parliament, calling on the government to do more to protect people against pension scams.
Recently Stephen Timms, chairman of the Work and Pensions committee, has taken up this issue again. He has warned that transfer rules are not working and must be changed if the industry wants to put a stop to pension scams.
At the second reading of the Pension Schemes Bill earlier this month (October 7), Mr Timms told the House of Commons that savers should not be entitled to their right of transfer in cases where the receiving scheme or destination is listed on the Financial Conduct Authority's warning list.
He tabled an amendment to the Pension Schemes Bill for the statutory right to transfer to be removed where a scam is suspected.
He said: "If the trustees of a scheme know that a particular transfer is going to a firm that is on the warning list, they should surely not have a legal obligation, as they do at the moment, and will still have under the bill, to hand the money over to crooks if the saver has taken advice but still, despite that advice, wants to go ahead."
Addressing the issue of legitimate schemes missing out he said: "If the receiving firm is above board, it must show that to the FCA and get itself off the warning list."
Mr Timms argued this had to be changed so that providers and trustees could put a stop to scams without the fear of being taken to court.
This proposed rule change has gathered support from other MPs as well as providers and other pension industry groups.
Pensions Minister Guy Opperman said he was "keen" to ensure this change and address the issues raised by Mr Timms. Meanwhile, The Pensions Management Institute, Association of British Insurers and Pension Scams Industry Group have also voiced concerns over current rules.
The Pensions Regulator has said it would like the power to allow trustees to delay any suspicious transfers.
The Pension Schemes Bill, which also includes regulation around the pension's dashboard and collective defined contribution schemes, will now face the committee stage after it cleared the second reading without a vote.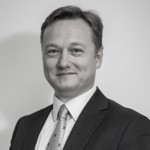 Author: Toby Nutley, Financial Planner tnutley@richmondhousewm.co.uk
Ethical Investing

Most investors have heard of "Ethical Investing" and some have heard of "ESG" (Environmental, Social and Governance). In this article we take a deeper look into this area of investing.
Interest in environmental, social and governance-related funds sky-rocketed this year, with total investment topping $1trn (£778bn) for the first time on record, according to data from Morningstar.
Diversification
One of the biggest concerns about ESG is that it excludes parts of the investment universe, hurting returns. However, funds which market themselves on their ESG credentials do not just focus on companies fighting global warming, with many of them incorporating technology stocks.
Definitions
Environmental criteria may include a company's energy use, waste, pollution, natural resource conservation, and treatment of animals. The criteria can also be used in evaluating any environmental risks a company might face and how the company is managing those risks. For example, are there issues related to its ownership of contaminated land, its disposal of hazardous waste, its management of toxic emissions, or its compliance with government environmental regulations?
Social criteria look at the company's business relationships. Does it work with suppliers that hold the same values as it claims to hold? Does the company donate a percentage of its profits to the local community or encourage employees to perform volunteer work there? Do the company's working conditions show high regard for its employees' health and safety? Are other stakeholders' interests taken into account?
With regard to governance, investors may want to know that a company uses accurate and transparent accounting methods and that stockholders are given an opportunity to vote on important issues. They may also want assurances that companies avoid conflicts of interest in their choice of board members, don't use political contributions to obtain unduly favourable treatment and, of course, don't engage in illegal practices.
Exposure to trends
If you are expecting ESG funds to be investing in small and innovative renewable energy companies, you might want to think again. According to Morningstar, eight of the 10 best-performing large-cap US funds that incorporated ESG principles had Apple, Amazon or Microsoft as their biggest holding.
Separate data from Refinitiv also shows that out of the top 10 performing funds that it labelled ESG in the year to June 30, 19 per cent of assets were in Faang stocks – Facebook, Amazon, Apple, Netflix and Google – or Microsoft.
Technology companies tend not to have a reputation as carbon emitters and therefore seem like a safe bet if your investment goal is focused on climate.
They have also been some of the best-performing investments over the past decade, in some cases quadrupling returns for investors. So it is easy to understand why so many fund managers are keen to have them in their ESG portfolios.
Technology companies are increasingly providing solutions to many of the problems the world faces, such as water scarcity, pollution management and climate change. They also potentially benefit from having more transparent ESG reporting policies, another contributing factor to their dominance in more mainstream strategies.
Purity Tests
It is wrong to assume that tech stocks are automatically ESG-friendly.
For example, Facebook has had to deal with the fallout from the Cambridge Analytica scandal and concerns over data privacy, causing some ESG funds to rethink their interest in the company.
Meanwhile, Amazon has been slated for its working practices and Google has been investigated over its monopoly status.
Nicolo Bragazza, investment analyst, portfolio management at Morningstar Investment Management Europe, explains: "It would be too optimistic to think that ESG is the investors' philosopher's stone, able to automatically give them the power to find good businesses with the potential to thrive in the future.
"Sectors such as the tech sector and alternative energy are not immune from ESG risks. Specifically, even if not exposed directly to environmental risk, many tech businesses have issues with data privacy and cybersecurity, or they may face scrutiny from governments with regards to anti-competitive behaviour and taxes."
Greenwashing
Critics argue that the lack of a widely-used standard for ESG metrics means the door is wide open for greenwashing.
Declan McAndrew, head of investment research at Foster Denovo, says investors should adopt a healthy scepticism and scrutiny over whether funds are doing what they say on the tin.
He adds: "Greenwashing has become more prevalent amid a trend of managers simply rebadging legacy funds with a new sustainable label to attract investor interest.
"Our role as an adviser is to help them navigate this landscape and ensure they are accessing solutions that are both credible and going to contribute to achieving their long-term goals and ambitions – be that financial, moral or ethical."
​​​​​​​Mid-Term Outlook
Exposure to tech stocks and pharmaceuticals has delivered strong performance for some ESG funds during the Covid-19 situation. It is tempting for investors to see these funds as having proved themselves and move more of their total investible assets towards this strategy. However, the risks remain the same. ESG funds are likely to be exposed to less of the market and this does limit diversification and may increase risk. Furthermore, you cannot rely on a fund manager's definition of "ethical" or ESG matching your own and you may end up holding assets you'd prefer not to.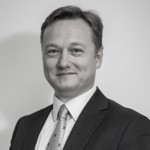 Author: Toby Nutley, Financial Planner tnutley@richmondhousewm.co.uk
The Demand for LPAs Haven't Increased During the Pandemic

The current pandemic, caused by Covid-19, has caused widespread problems for those who struggle to manage their own finances and everyday tasks. People who are often able to do things by themselves but are perhaps classed as 'vulnerable' during this pandemic, may now be worried about doing everyday tasks, such as going to the bank or to buy food, due to the risk of contracting the virus if they are in a public setting.
Additionally, with many more people suffering from complications caused by Covid-19, there can be uncertainty about who is able to make decisions on an individual's behalf if they lack the capacity to do so themselves. In some situations, this could even relate to the life-sustaining treatment the patient should receive.
Lasting Power of Attorney documents have an important role to play in looking after vulnerable people, including the elderly and those with medical conditions. However, they need to be created with care and understanding by all of those involved. As this pandemic is so unpredictable – and the risk that vulnerable individuals can quickly become incapacitated – it's important to have an LPA in place to enable a trusted attorney(s) to make decisions regarding their health and welfare and/or finances and property.
According to new research completed by the Society of Trust and Estate Practitioners (STEP) a survey of 463 qualified advisors, asking if they had seen an increase in LPAs due to the current crisis, found that 73 per cent were seeing flat or even falling enquiries about LPAs. Worryingly only 5% of advisors have experienced an increase in people setting up Lasting Powers of Attorney (LPAs) during the pandemic.
As per new England and Wales Office of the Public Guardian guidance, you can still do so while observing rules on social distancing, self-isolating and shielding:
The signing and witnessing of the LPA can be done via the post or, if you live within walking distance, you could take the LPA to the people who need to sign – whilst keeping at least two metres and washing your hands before and after handling the LPA.
Witnessing the donor and attorney's signatures can be done by a neighbour on the doorstep, over the garden fence or through a closed window.
Emily Deane TEP, Technical Counsel at STEP, said:
"These numbers are surprising and worrying given the current crisis. With the situation looking so unpredictable, we are encouraging those who can set up an LPA to do so. Some people may be worried about social distancing but it is still possible to set up an LPA through your advisor while continuing to observe the official guidelines.
"Families need to plan carefully and collaboratively, and individuals should not underestimate the responsibility bestowed upon the person acting as attorney. Careful consideration and diligent planning are needed to help ensure that they are the right person for the job, have the individual's best interests at heart and will respect the values they hold, if and when they lose the capacity to make decisions."
Source: STEP calls on families to draw up LPAs as a precaution during Covid-19 and Todays Wills and Probate – pandemic hasn't resulted increase LPA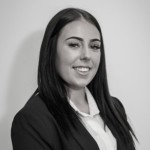 Author: Beth Mills, Will Writer and Trainee Financial Planner bmills@richmondhousewm.co.uk