The end of the tax year is fast upon us, so this month we have used some articles from our colleagues that give an overview of what is happening in the market and scams to be aware of that are very much out there and affecting hundreds of people, if in doubt, shout, we are always here to help you.
Wendy Devlin
Head of Advisory Services
Great expectations as a new year dawns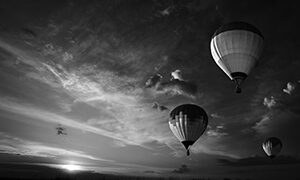 We could be forgiven for focusing on life's trials and tribulations heading into 2022, given the challenges that we've  faced over the last couple of years. Despite inflation-related concerns, new COVID variants and supply chain disruption, which may be disconcerting for investors, there are indications that the coming year will present opportunities as well as risk, as we hopefully venture towards post-pandemic life.
International soothsayer, the International Monetary Fund (IMF) predicts a continuation of the global recovery in 2022, forecasting growth of 4.9% for the world economy. Its analysis did, however, acknowledge that the level of uncertainty encircling prospects has intensified with policy choices becoming increasingly complex.
Taking steps to inflation-proof your wealth
Rising inflation and global supply chain issues have undoubtedly generated a policy dilemma for central banks. These dual concerns have heightened the need for investors to employ considered strategic thinking, enabling them to reposition their portfolios in order to take advantage of growth opportunities, while ensuring their wealth is inflation proofed.
Investment scam-savvy
As the year progresses, although the spectre of rising inflation is expected to see central banks tighten policy, deposit-based savings rates are forecast to remain at historically low levels.
Such small returns have prompted many savers to move their money into investments, with research suggesting over half of all adults have done so.
This shift has raised concerns that unrealistically high return expectations could leave some investors vulnerable to investment scams.
Take control
Although 2022 is likely to present ongoing challenges, the key to successful investing remains adopting a carefully considered strategy based on sound financial planning principles. Attractive investment opportunities will undoubtedly be available as the year progresses. With our help and careful repositioning of your portfolio, you should be able to make the most of these as and when they arise.
Author: Richmond House
Are you one of these?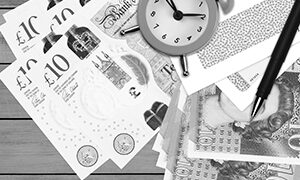 £810m tax relief unclaimed
Recently released data* has highlighted that during the 2018/19 tax year, an estimated £810m in tax relief was unclaimed by over 1.5 million of the UK's highest earners. Higher rate taxpayers benefit from 40% tax relief, but eight in ten failed to use their Self-Assessment tax return to claim it.
Similarly, 53% of additional rate taxpayers failed to claim the 45% tax relief for which they are eligible.
With pension scam losses totalling millions each year, good news came in November, when new regulations came into force to protect pension savers and stop suspicious scam transfers.
From 30 November 2021, pension trustees and scheme managers received new powers to intervene. Previously pension providers were not allowed to refuse to carry out a transfer where the saver has the right to do so, even if they were suspicious, but the new regulations will enable trustees to prevent a transfer request if they see evidence of 'red flags.'
Knowledge is power
The Financial Conduct Authority (FCA) has reaffirmed its commitment to tackling scams in order to ensure the long-term health of the pensions market. In a speech to delegates at the Pensions and Lifetime Savings Association, the FCA's Executive Director of Markets Sarah Pritchard said steps have been taken to stop scams reaching consumers,
"We want people to be better protected from the risks of scams and know how to protect themselves against them. Our ScamSmart campaign… gives knowledge and tools to help people protect themselves from scams."
On-the-ball
We can all take simple steps to protect ourselves against potential  scams, including:
Double check who you're dealing with
Don't give out personal information you wouldn't share with a stranger
Don't feel pressurised into making quick decisions
The value of investments and income from them may go down. You may not get back the original amount invested. A pension is a long-term investment. The fund value may fluctuate and can go down. Your eventual income may depend on the size of the fund at retirement, future interest rates and tax legislation.
Author: Richmond House
Scam victims suffer a £9.3bn wellbeing impact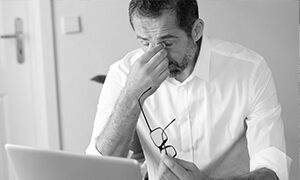 Unfortunately, scams continue to be rife. As well as having devastating financial impacts, a study* has found that scams affect personal wellbeing. By using a model that allows researchers to value changes in wellbeing in monetary terms, the impact of scams on victim wellbeing has been calculated at over £9bn a year – a personal cost of £2,509 for each victim, although the estimated impact for someone hit by online fraud is higher at £3,684. The research suggested scam victims faced a decline in life satisfaction, lower levels of happiness, considerably higher levels of anxiety and in some cases, ill-health.
Author: Richmond House
Is a savings slump looming?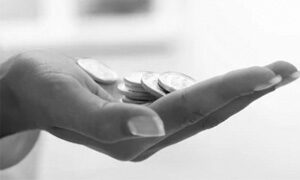 The cost of living is rising, with many savers saying they are rapidly eating into the additional savings they built up during lockdown. Nearly three-quarters (74%) of UK adults say they are worried about rising living costs, with 35% saying they feel more anxious about the future than before the pandemic**. This percentage increases to 42% for 45 to 54-year-olds. A significant proportion of adults are eating into their lockdown savings fast. In fact, one-fifth say they have already spent their lockdown savings, while a further quarter predict their savings will be gone before the year is out.
As normal life returns, the balancing act between spending and saving, particularly for those approaching retirement, is becoming ever more delicate. Although you're unlikely to save the same amounts now as you were in lockdown, don't despair as small amounts of savings each month can soon add up.
*Which?, 2021
**Aviva, 2021
Author: Richmond House